What is Ford Co-Pilot360™ Technology?
---
In an increasingly crowded and distracted world, we can all use more confidence on the road. Introducing a suite of features to help keep you in command, from the driveway to the highway.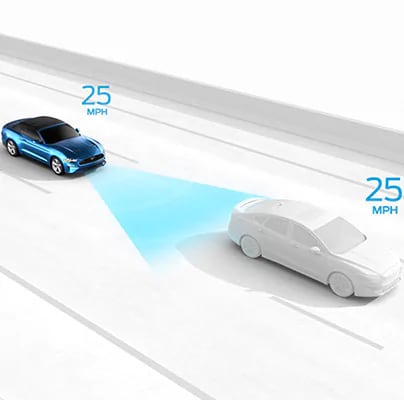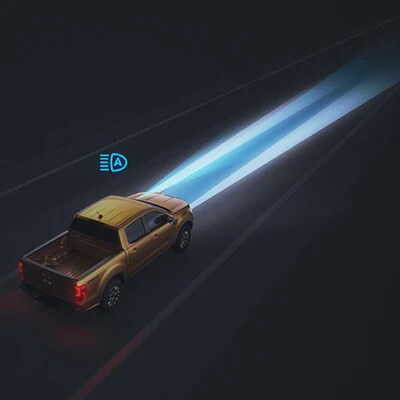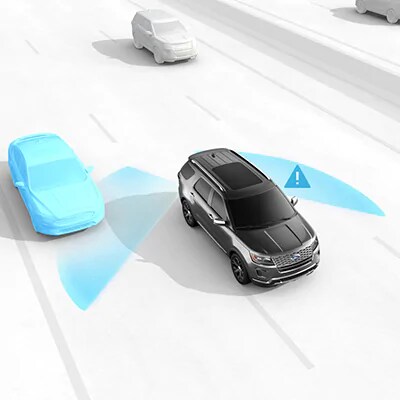 Adaptive Cruise Control
Available Adaptive Cruise Control goes beyond the capability of conventional cruise control, employing a radar device behind the grille and a windshield-mounted camera behind the rearview mirror. Adaptive Cruise Control lets you set a cruising speed and distance from the vehicle in front of you, an especially helpful feature in slow traffic conditions. When traffic ahead slows down, you automatically do too; when traffic picks back up, you can resume your preset speed and distance.
Auto High-Beam Headlamps
You might not think of manually turning your high beams on or off every time you need to. That's why the Auto High-Beam Headlamps feature is so helpful - it can do that for you, automatically. This driver-activated system with windshield-mounted camera scans the road at speeds above 25 miles per hour. When you're on a very dark road with no traffic, the high beams come on. But when a vehicle with headlamps on is approaching up to 2,000 feet or traveling ahead of you with taillamps visible up to 500 feet, the system will dim to low beams to reduce glare and avoid hindering the other motorist.
BLIS® with Cross-Traffic Alert
BLIS® (Blind Spot Information System) can alert you to a vehicle detected alongside and difficult to see in a blind spot. The system uses radar sensors on both sides near the rear of the vehicle. When a vehicle is detected in your blind spot, you are alerted with an indicator light in the sideview mirror. The Cross-Traffic Alert feature also uses this radar to help detect traffic behind your vehicle when you're slowly backing out of a parking spot or driveway. When it detects a vehicle approaching from either side, it flashes an indicator light in the sideview mirrors (same as BLIS) and emits an audible warning. Also, a visual display in the message center indicates from which direction the vehicle is coming.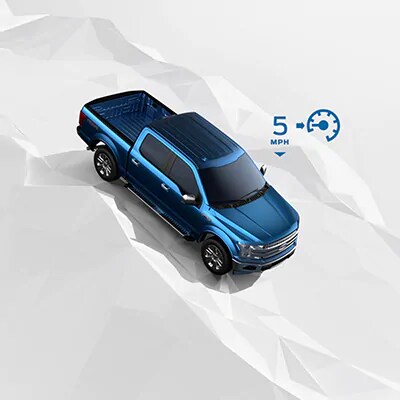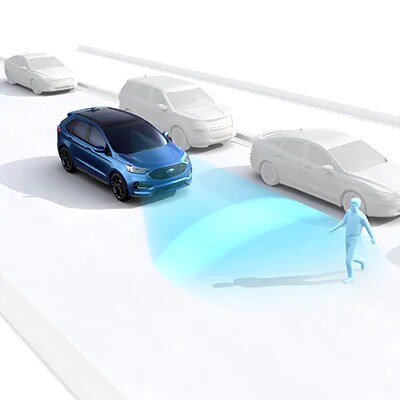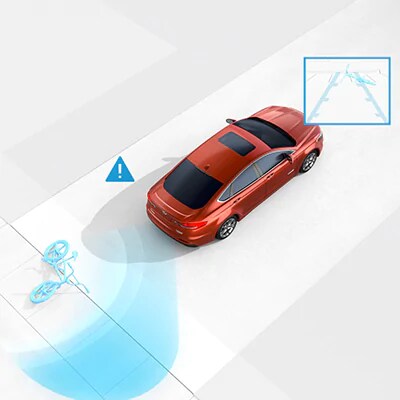 Hill Descent Control™
Available Hill Descent Control is essentially a cruise control system that uses traction control technology with anti-lock brakes. This system continually adjusts braking pressure to help control slippage and maintain a constant preset speed while you are going down a steep grade. This capability helps you concentrate on steering since you don't have to apply the brakes or downshift the transmission. On a downhill grade, Hill Descent Control can maintain a vehicle speed between 2 and 12 mph. Above 20 mph, the system remains activated, but the descent speed cannot be set until you are below 20 mph again.
Pre-Collision Assist with Automatic Emergency Braking
The Pre-Collision Assist feature uses camera technology to detect a potential collision with a vehicle or pedestrian directly in front of yours during day or nighttime driving. It can help reduce the severity of, and in some cases can eliminate, a frontal collision. If a potential collision is detected, an alert sound is emitted and a warning message displays in the message center. If your response is not sufficient, Automatic Emergency Braking (AEB) will precharge and increase brake-assist sensitivity to provide full responsiveness when you do brake. If you don't take corrective action and a collision is imminent, brakes can apply automatically.
Rear View Camera
Backing up is easier when you when you have camera technology to assist you in seeing what's behind your vehicle. Shift into Reverse to activate the Rear View Camera on your center dash display. You not only get a rear visual when you're slowly backing up, but guidelines help you navigate. Fixed guidelines direct you when you're going straight back. Active guidelines show the path you intend to take when you're backing up on a curve off the straight line. If you're towing a trailer, a center guideline helps you line it up to your trailer hitch. And there are enhanced park aids indicating which side an object is on and how close it is, as well as colored lines showing how close you are moving to an object behind your vehicle.