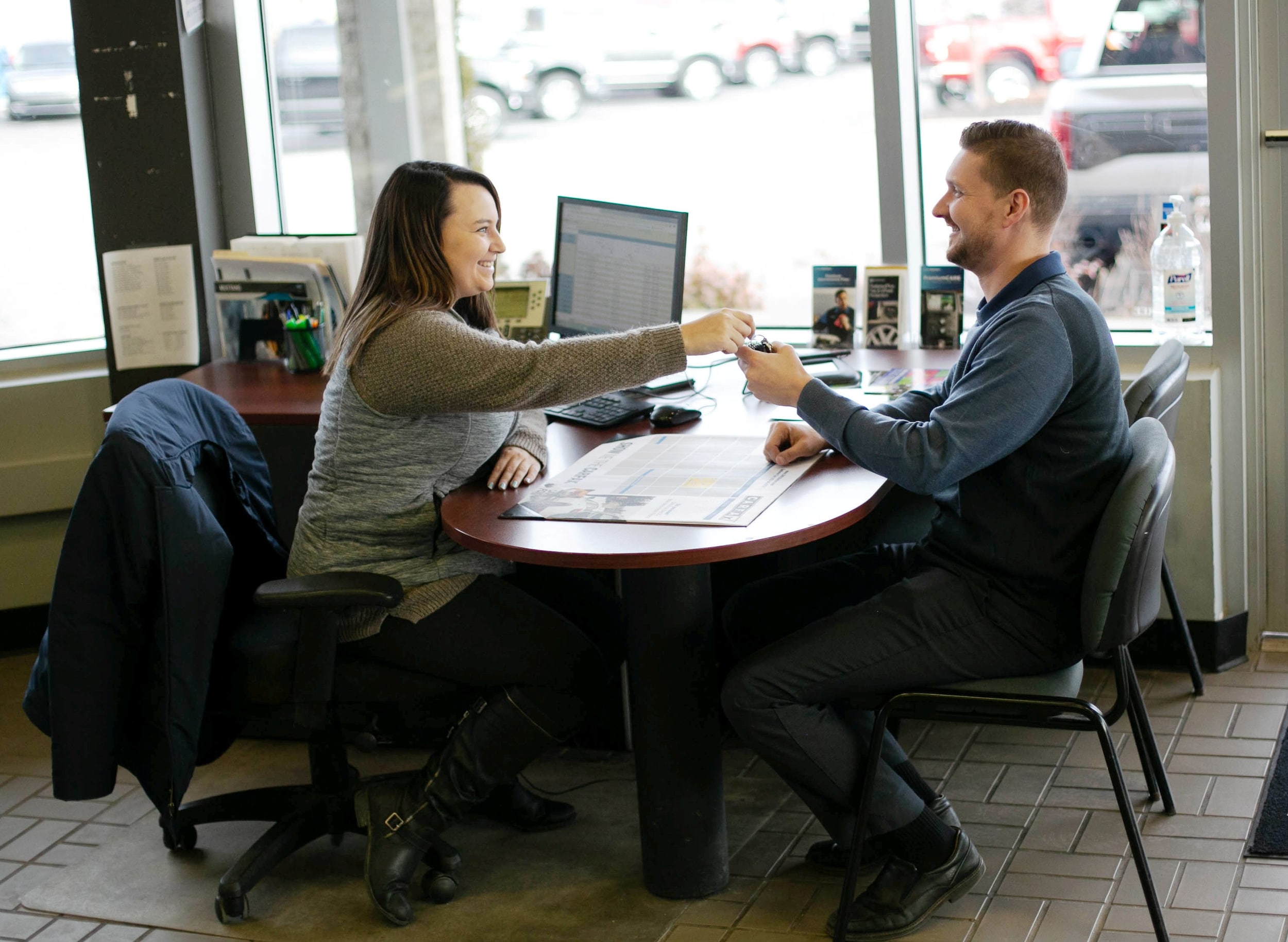 Job Openings
Join the largest dealership in the county with opportunity to work in a team environment, paid training and opportunity to grow! Employees are sure to enjoy their paid vacation, health benefits, life insurance, 401K and paid holidays. Current employees tell us that they love the family atmosphere (family owned and operated), state-of-the-art tools and training, pay plans, selling and servicing a great American product and seeing customers get excited about purchasing a new vehicle.    
At Brighton Ford, we treat our customers and employees like family, which is why a number of them have stayed with us for over 30 years. If you are a courteous and professional individual that would like to work at our dealership, click the "Apply for Position" button above. We look forward to finding out what you can bring to the Brighton Ford family!
NOW HIRING FOR: 
Ford Certified Technician 
We are looking for Ford Certified Technicians for our ALWAYS BUSY Ford Service 
shop! 
Work for Livingston County's largest Ford dealership with great benefits, vacation days, holidays, 401K and so much more!
Automotive Sales Consultant *Up to $100,000+ a year*
2 months paid training!!!  Join the largest dealership in Livingston County working in a team environment with opportunity to grow! Employees are sure to enjoy their paid vacation, health benefits, life insurance, 401K and paid holidays. Current employees tell us that they love the family atmosphere (family owned and operated), our pay plans, selling a great American product and seeing customers get excited about purchasing new vehicles.  Call for details: 810-227-1171
Ford Certified Diesel Technician - SIGN-ON BONUS, TOP PAY & STATE-OF-THE-ART TOOLS
Come work for Livingston County's largest dealership with the most commercial and fleet business in the Greater Detroit Area!  We pay for your training, continuing education and have the state-of-the-art tools and testing equipment that makes your job easy!  Call for details: 
810-227-1171
Apply here by clicking the "Apply for position" button above or 
click here to apply on our Facebook Page