2018 Ford Mustang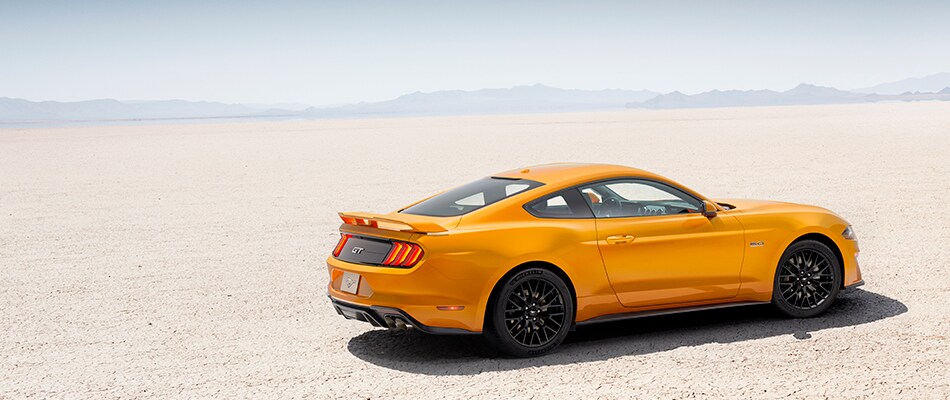 View Inventory
Contact Us
Get Directions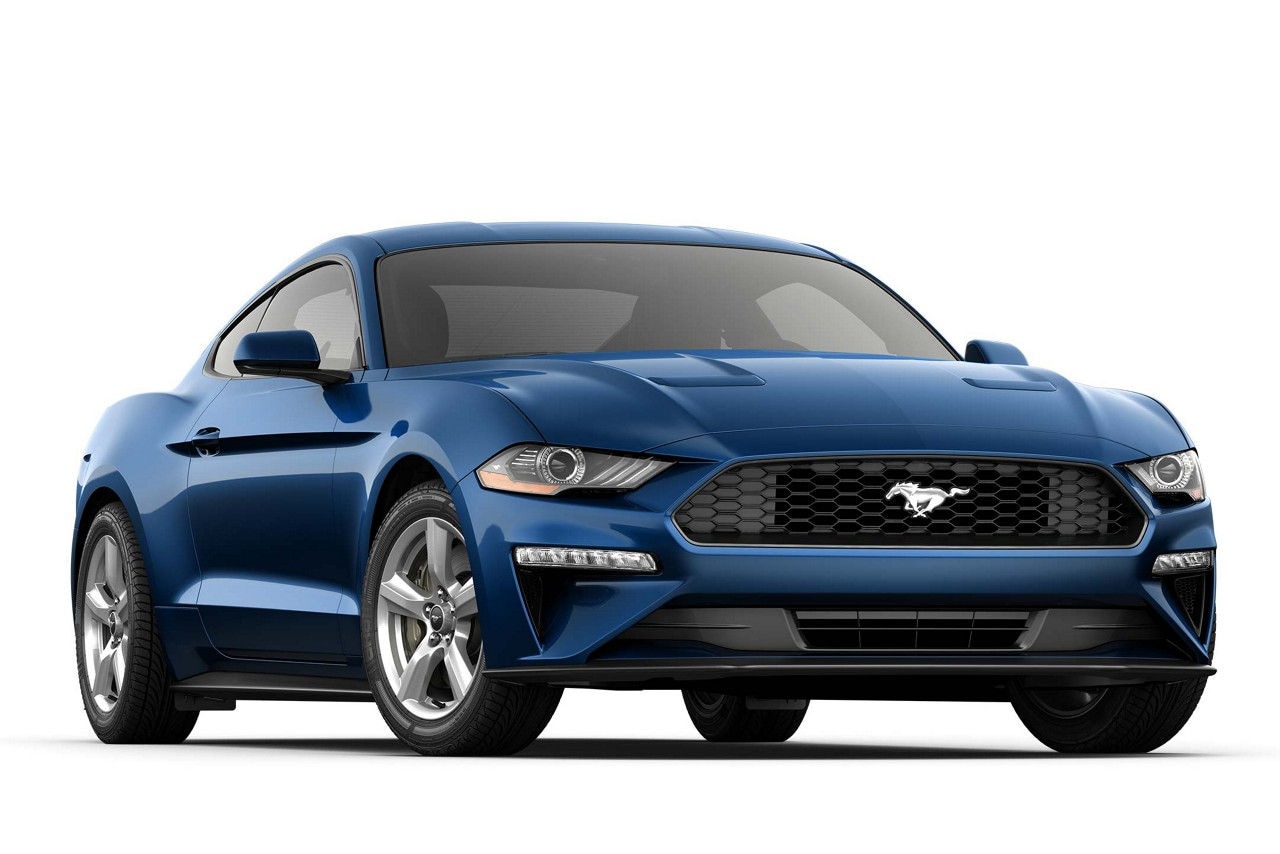 2018 Mustang EcoBoost® Fastback
Starting at $25,585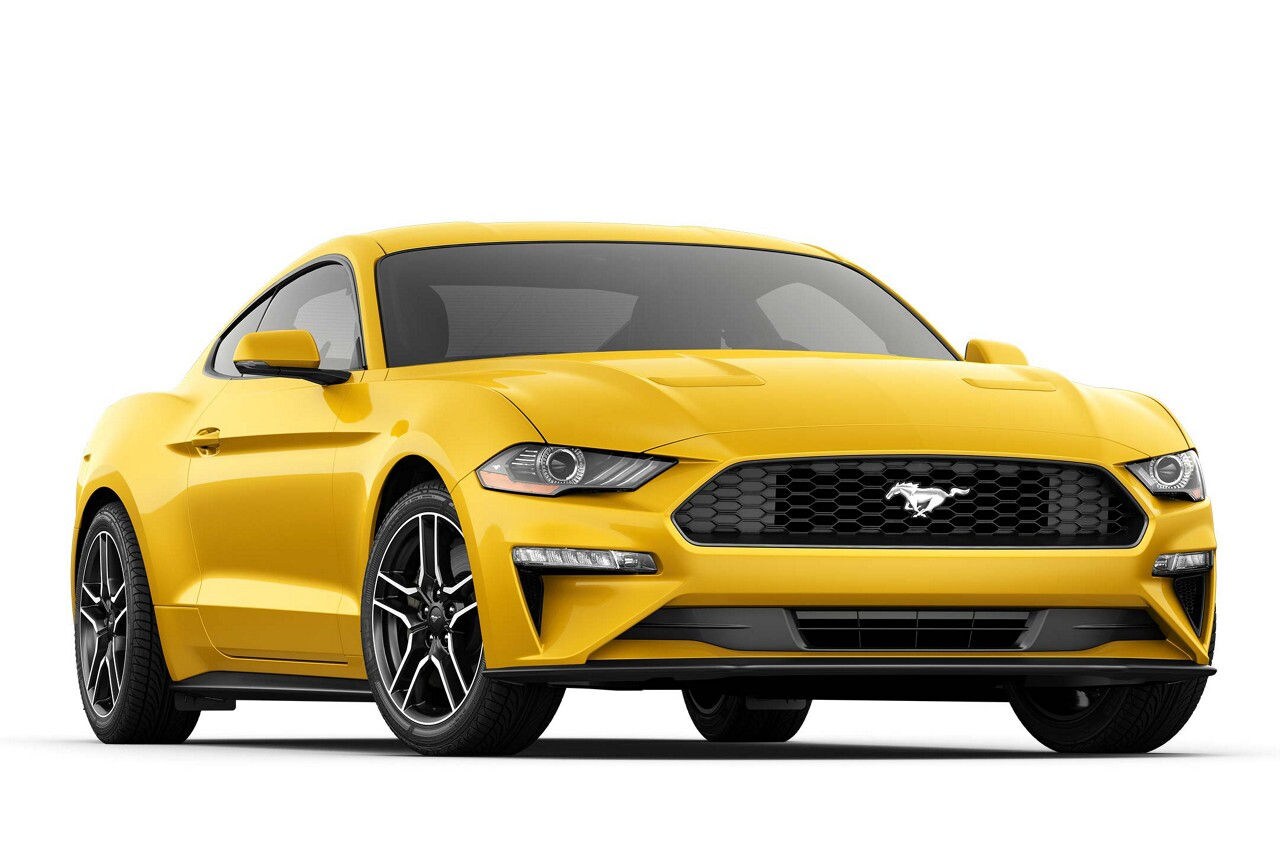 2018 Mustang EcoBoost® Premium Fastback
Starting at $30,600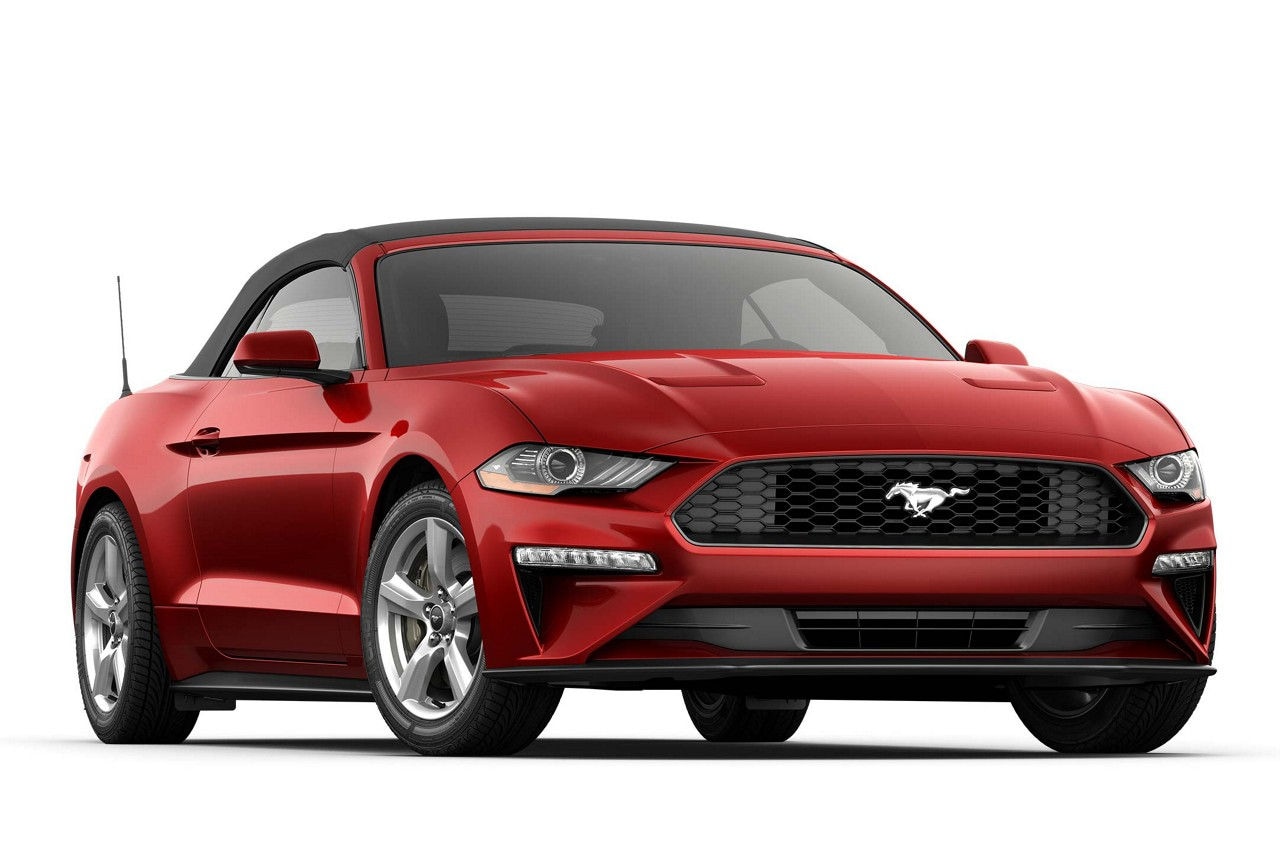 2018 Mustang EcoBoost® Convertible
Starting at $31,085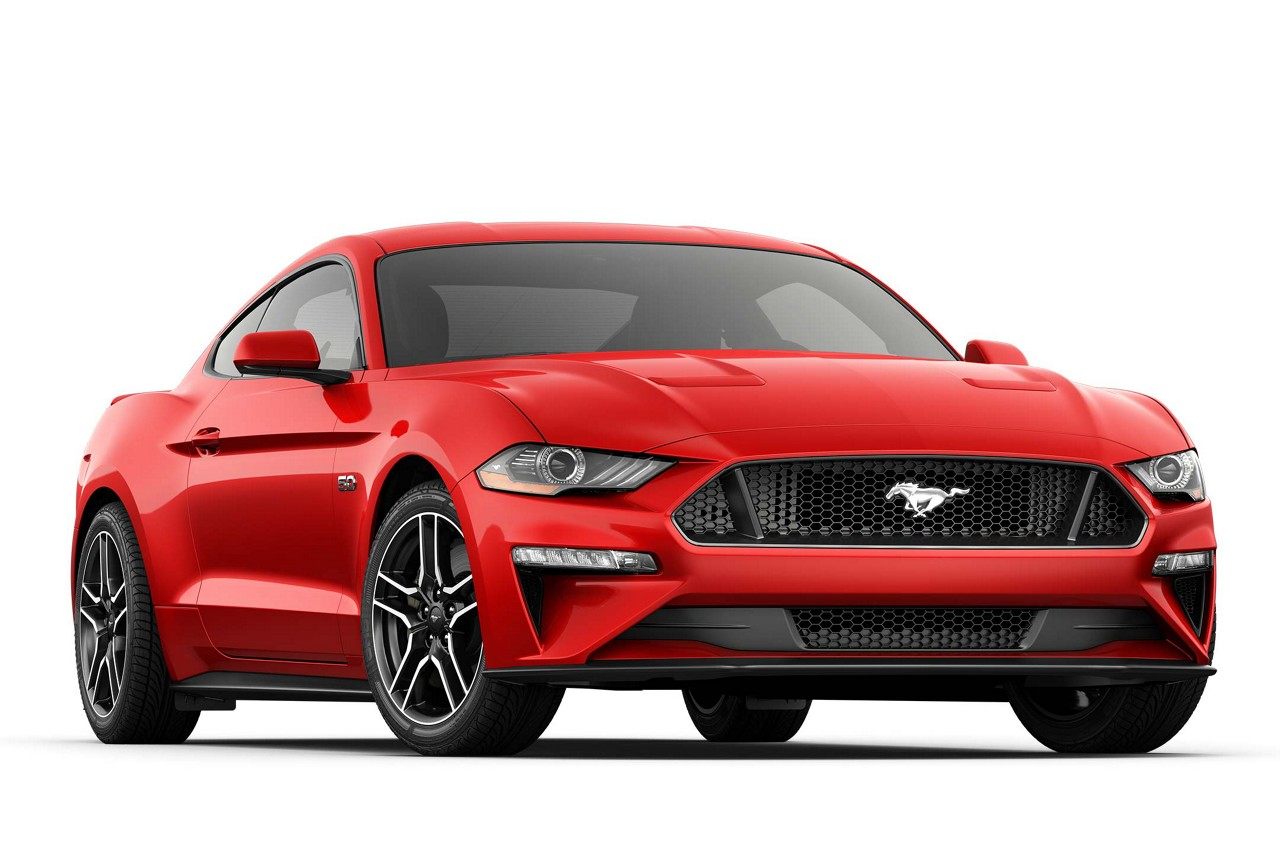 2018 Mustang GT Fastback
Starting at $35,095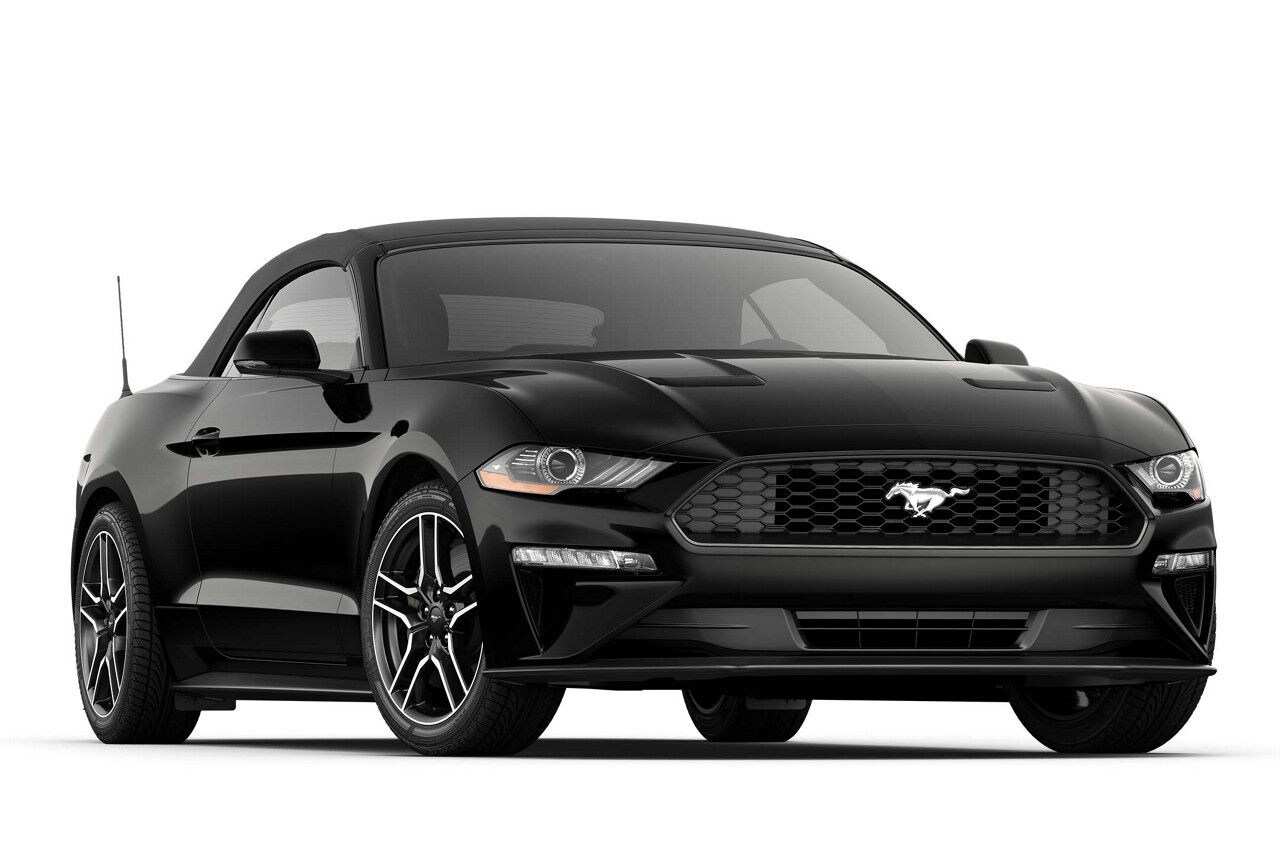 2018 Mustang EcoBoost® Premium Convertible
Starting at $36,100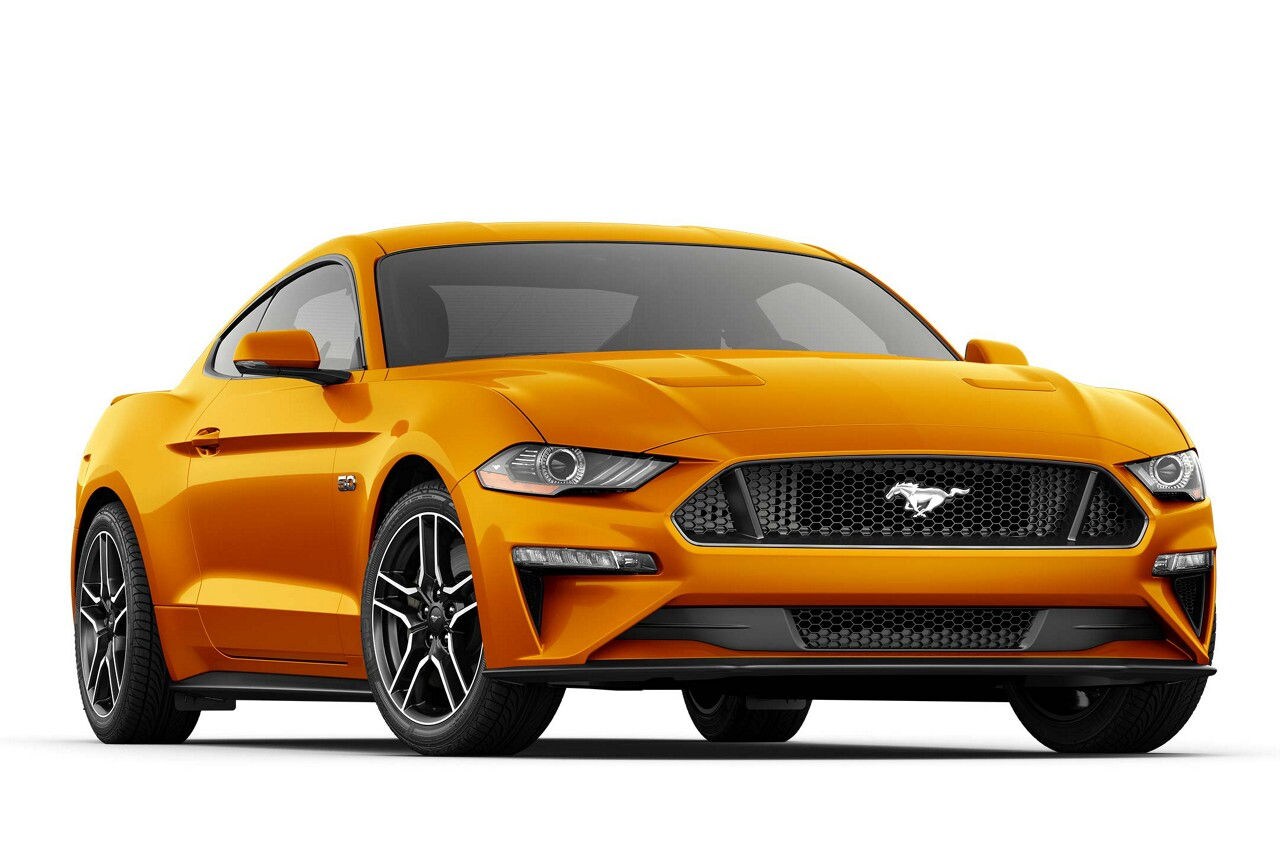 2018 Mustang GT Premium Fastback
Starting at $39,095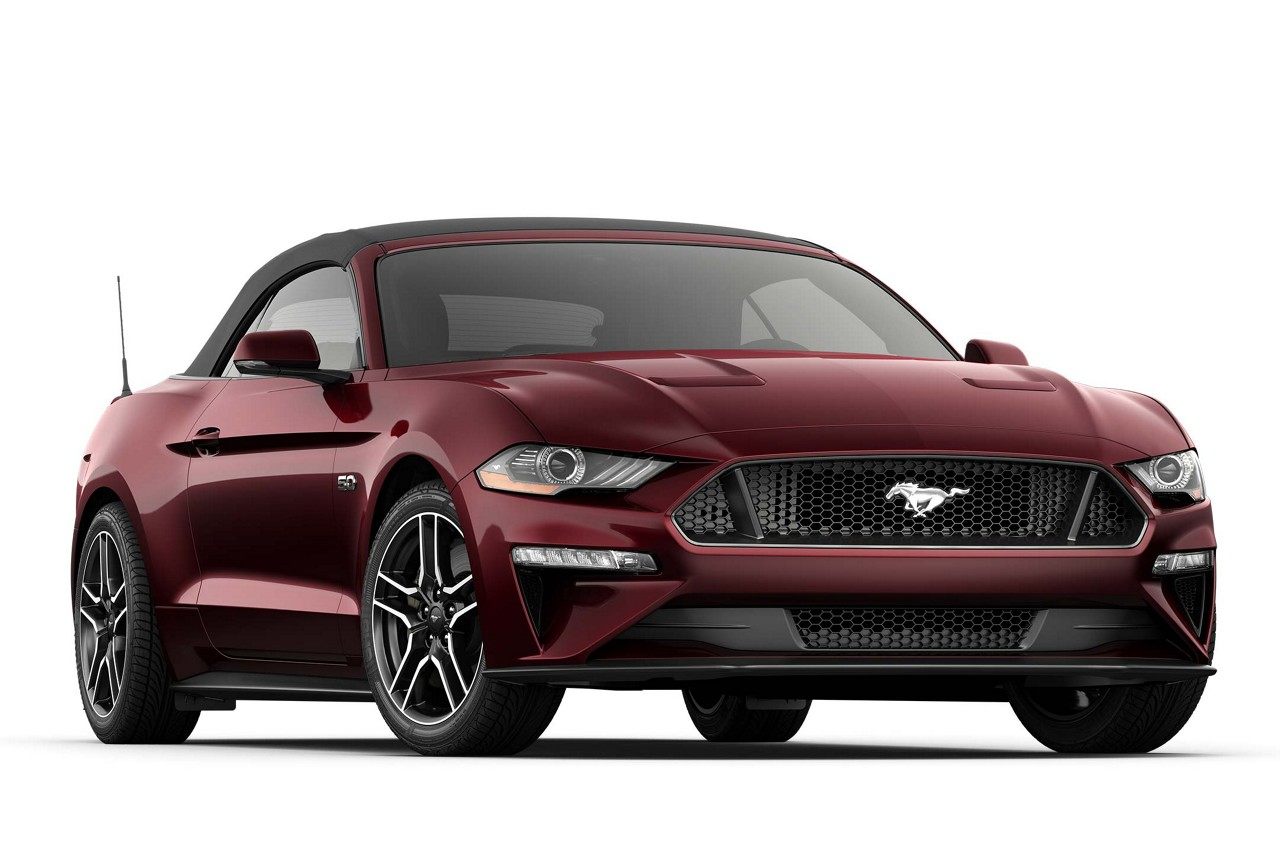 2018 Mustang GT Premium Convertible
Starting at $44,595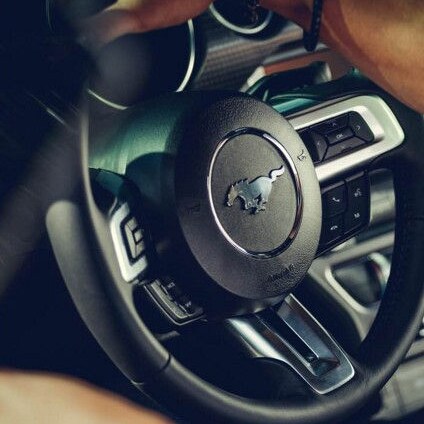 Performance
A 5.0-liter V8 engine option with the most powerful potency of the Mustang lineup yet comes with 460 horsepower and 420 pound-feet to really help you stand out on the race track and in the travel lanes.

Paired with an optional 10-speed SelectShift automatic transmission, you can always look forward to a smooth, bump-free ride ahead. If you opt for the Shelby GT350 model, a 5.2-liter V8 engine offers explosive potential under the hood, with a magnetic suspension and Brembo brakes to really get you ready for some white-flag waving fun between the racing stripes.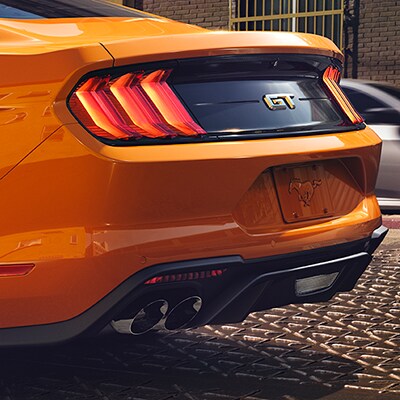 Technology
Your interior cockpit is a digital control center of sorts in the 2018 Ford Mustang, with features such as MyMode to set preferences and an optional all-digital LCD cluster for colorful gauge settings. SYNC 3 is available with voice-activated navigation and smartphone integration, along with driver-assist features such as BLIS to keep your blind spots clearly visible at all times.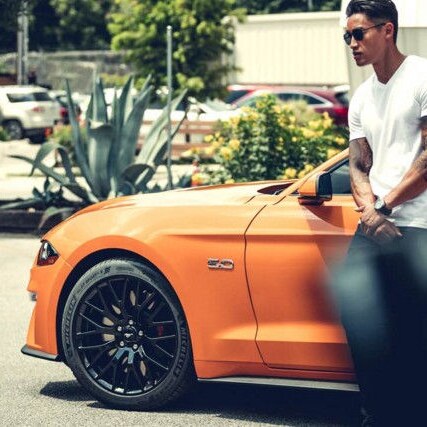 Design
As a muscle car that can comfortably seat four, you have the option of enjoying your Ford Mustang experience in either a convertible or coupe. With a lower grille design featuring a widened mouth, sleek lines running along the body and a muscular back-end appearance, the Ford Mustang is designed for sharp performance and to awe those that watch this speedster fly by. LED front lighting and available dual exhausts with quad tips accentuate this new Ford model's finest features in addition.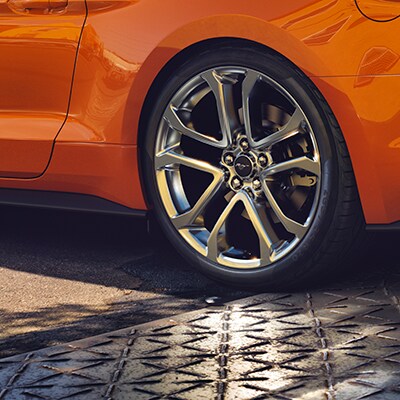 Handling
Sharp and sophisticated, the 2018 Ford Mustang has been designed to make handling feel effortless but fully controlled. The MagneRide Damping system available for this model improves responsiveness and lateral performance, with numerous brake options available depending upon what you are looking for. The independent rear suspension helps to smooth out the unpredictability of the road ahead, with electric power-assisted steering available to control your command even further.
Want to Learn More About the 2018 Ford Mustang?
Generate Excitement Every Time you Ride with the Dynamic 2018 Ford Mustang in Brighton
There is nothing quite like the roar of a muscle car's engine with the windows down and the speed on your odometer climbing. Interested in taking in this type of riveting experience frequently? The 2018 Ford Mustang here at Brighton Ford can deliver on this type of thrill-seeking expectation, with explosive power and innovative features that you will really learn to cherish from the start.
It's Time for your First Cruise Behind the Wheel of a 2018 Ford Mustang Model in Brighton, MI
It is time to give these words additional meaning with a test drive in Brighton, MI. Visit our showroom today for an extensive look at the 2018 Ford Mustang and the riveting potential this new Ford model offers muscle car enthusiasts.